Backup & Disaster Recovery

What would be the cost to your business if you lost your critical data?
Your business data is the lifeblood of your company and the amount you are collecting and storing is growing all the time. Imagine the impact if you lost a day's data, a week's data, a year's data, due to inadequate or infrequent back-up processes or ransomware. What would happen, could you recover?
It's important to implement a data recovery solution as part of a concise business continuity plan.
 
Consider the files stored on your computer network. Typically, all files are stored on a central hard drive or server to make the operation of the system simple and efficient for multiple users. The problem with this is that you face a higher-degree of risk by "putting all your eggs in one basket". Hard drives fail all the time, and tape backup is costly and inefficient, so having a dedicated backup system is a must for any size business that relies on data.
If your business were to ever lose its data from drive failure, natural disaster, or user error, you are staring tragedy in the face. Nearly 70% of businesses that lose their data quickly go out of business. Having a data recovery solution, like our BDR (Backup Disaster Recovery), is an essential component of a solid business continuity plan.
Pennyrile Technologies' Backup and Disaster Recovery solution ensures that your files are automatically backed up as frequently as every 15 minutes. And it will likely cost less than your monthly phone bill. So, how much is your data worth?

50%
Of all businesses have experienced some disaster bad enough to halt operations.

81%
Of all businesses have experienced some disaster bad enough to halt operations.

35%
Of outages are actually caused by natural disasters. About 45% of outages are operational, and 19% are due to human error. Data breaches and other cyber threats are another frequent cause. Unfortunately, 70% of the successful attacks on businesses came from insider threats like employees and contractors.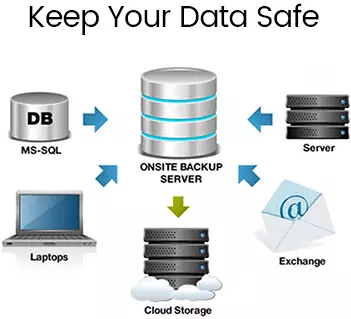 Simple, yet effective and affordable.
Our Backup and Disaster Recovery system utilizes image based backups to store the state of the system at a certain time, ensuring the safety of all data and fast restoration times. Files and folders, system configuration, apps and software are stored in an image, which can be used to restore the system in case of failure. The image can also be used for file-level restoration in the event a user loses a single document or folder.
Backups are encrypted and sent off-site to cloud storage, so you don't need to reserve space on your local drives. By storing the data away from your primary location, it helps ensure the redundancy that you are looking for in a comprehensive backup system.
To ensure that your company is protected from disaster, we believe that it's best practice to find a solution that not only backs up your data off-site, but has the ability to restore in minutes. If you currently don't have a backup solution, then you need one. Based on an affordable, monthly flat-rate, Pennyrile Technologies' Backup and Disaster Recovery solution is a smart way to protect your business.

Recover your data from nearly any point in time, whether it is just one file or a full restore.

We monitor the software to ensure it is always working, and will act immediately if there is an issue.

Backup your virtual servers with the same reliability that you use to backup your physical servers.

Fast server restores to bare metal and dissimilar hardware, especially when compared to alternatives such as tape-based backups.

Backups are encrypted before leaving the device and remains so until recovered. SSL is used for network encryption when backing up off-site. This prevents unscrupulous thieves from accessing the data.

Options for off-site backups ensure your company's most important data is kept in a safe, secure online repository that will allow for easy access in the case of a disaster that renders your physical network unusable.
Threats Facing SMBs Today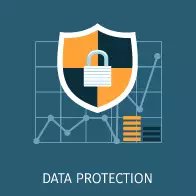 75% of small and midsize businesses rank data loss as the most significant risk to their business.
Contact our Backup & Disaster Recovery team to arrange an introductory consultation.