Voice, Data Wiring & Cable Installation
A structured cabling system is the backbone of your business's network infrastructure. It includes the physical cabling and associated hardware used to connect computers, phones, and other devices in your office. A well-designed and installed cabling system can improve your company's communication and collaboration, while a poorly designed or installed system can lead to frustrating connectivity issues. Properly installed cabling infrastructure will provide your business with the flexibility and scalability it needs to stay competitive in today's ever-changing marketplace.
Structured cabling systems are designed to support a wide range of applications and can be customized to meet the specific needs of your business. When you partner with a reputable network cabling service provider like Pennyrile Technologies, you can be confident that your structured cabling system will be designed and installed to the highest standards.
When choosing a network cabling service for your business, it's important to choose a company that has experience designing and installing structured cabling systems. The company should also be able to work with you to create a custom solution that meets the unique needs of your business. With the right network cabling service, you can ensure that your business has the reliable and efficient connectivity it needs to thrive. In addition, your network cabling service provider will be able to offer you a comprehensive warranty on all products and services. This will give you peace of mind knowing that your investment is protected.
Hopkinsville KY Structured Cabling Solutions
Let us connect you to the things that matter! Whether you're remodeling your existing office, expanding for more square-footage, or opening a new business, Pennyrile Technologies network cabling services can provide the wiring connection your network infrastructure requires. Whether you need 5 cables installed or 500, we take the same approach that will give you exceptional peace of mind.
Contact us today to discuss your floor plan and installation timeline. From there we will schedule a free site survey with a member of our Network Cabling Team.
Our network cabling proposal will include all your wiring requirements, including Cat5e, Cat6, Cat6A, and AV.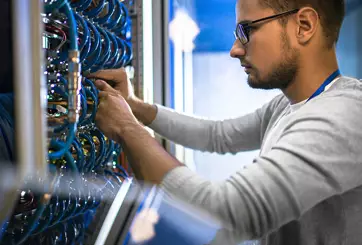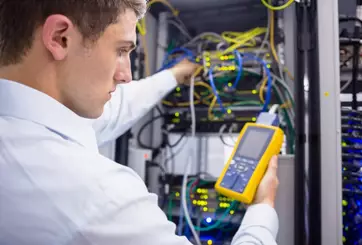 Clarksville TN Network Cabling Solutions
No two offices are alike. Our technicians adapt to every environment they enter, respecting your space whether we're working in someone's office, wiring security solutions, or in a logistics warehouse outside Clarksville. Our Network Cabling Team perform regular site visits to inspect quality and job site cleanliness, and our technicians submit end-of-day reports documenting progress.
Phones, computers, servers, wireless access points, printers, scanners, cameras, TVs and more, all operate on your network. Pennyrile Technologies will ensure that all your devices have the infrastructure they require. Each customer is equally important to us, and we strive to ensure that you are 100% satisfied with our job
Our Network Cabling Services
Contact our Network Cabling Team​
to arrange a consultation for your cabling project.