Antivirus & Malware Protection

Managed Antivirus – Total Endpoint Security for Your Business
What is worse than a Virus? Time and money wasted recovering from one!
Every minute counts in today's business. Stop wasting your valuable and scarce IT resource time and energy on the selection, testing, planning, deployment, updating and reporting of your antivirus software. Pennyrile Technologies' Managed Antivirus service provides the skilled IT resources, domain expertise, centralized monitoring and management facilities, and proactive approach to ensuring the protection of your desktops and laptops against the ever present threat of viruses, spam and malware attacks.
Benefits of a Managed Anti-Spam Solution
A New zero-Day Vulnerability Discovered Each Week
Attackers profit from flaws in browsers and website plugins
In 2015, the number of zero-day vulnerabilities discovered more than doubled to 54, a 125 percent increase from the year before. Or put another way, a new zero-day vulnerability was found every week (on average) in 2015.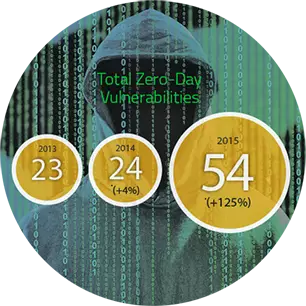 Enterprise Class Solution
Encompassing more than just anti-virus, this solution supports full endpoint security

Most Advanced Proactive Technology
Comprised of intrusion prevention, proactive detection and behavioral analysis

Allows laptops outside of the network to be fully protected

Comprehensive Reporting Provides Transparency
A wide range of detailed reports are provided monthly to ensure you have visibility of what is happening and that you are being constantly protected
Threats Facing SMBs Today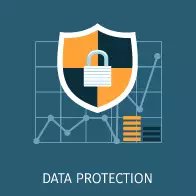 75% of small and midsize businesses rank data loss as the most significant risk to their business.
Contact our IT support and IT services team to arrange an introductory consultation.
Schedule a FREE Network Assessment Today