We have several new exciting IP security camera additions this month, including a new PTZ security camera, panoramic camera, and 4K camera with solar panel. For more information on these security cameras, please read below.
4K IP Camera with 80W Solar Panel & 4G Connection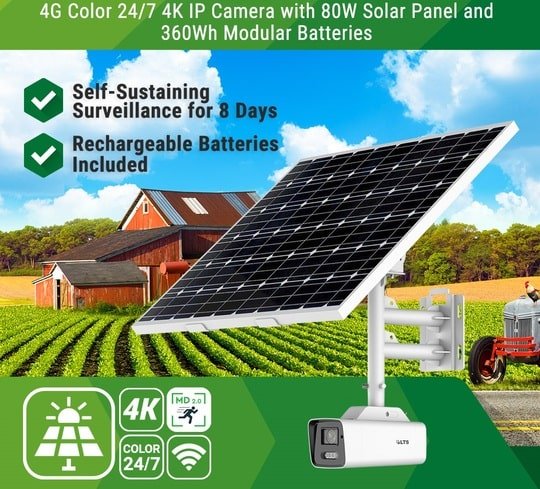 Key Features:
Self-sustaining and reliable with 360Wh rechargeable lithium batteries.
24/7 safeguard in any weather. Rated IP67 weatherproof and dust-resistant to withstand any extreme weather conditions.
Ideal for remote or temporary installations. Fit for areas not suited for laying network cables and power lines.
Supports 4G wireless T-Mobile network.
4k/8MP full color imaging with built-in 64GB storage and additional Micro-SD card slot for up to additional 256GB.
Product applications include construction sites, open air events, farmland, or remote areas.
6MP Panoramic Turret IP Camera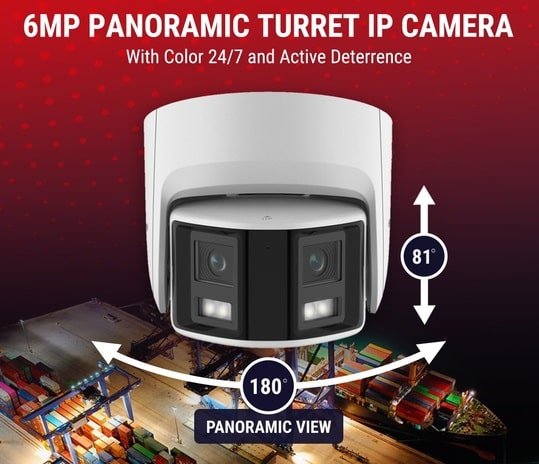 Key Features:
Panoramic view and cost savings. 180 degree horizontal view. Install one camera to cover the field-of-view of two cameras.
Smarter protection with active deterrence. Strobe light and audio alarm to warn off intruders, preventing losses or damage to property and improving safety.
24/7 Vivid full-color video imaging in light conditions as low as 0.0005 lux.
Water and dust resistant IP security camera (IP67).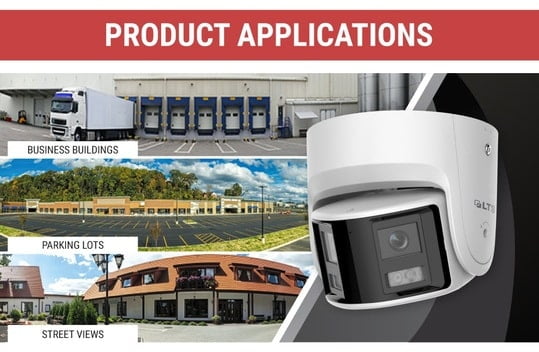 4MP Color 24/7 Fixed Lens + 4MP PTZ Camera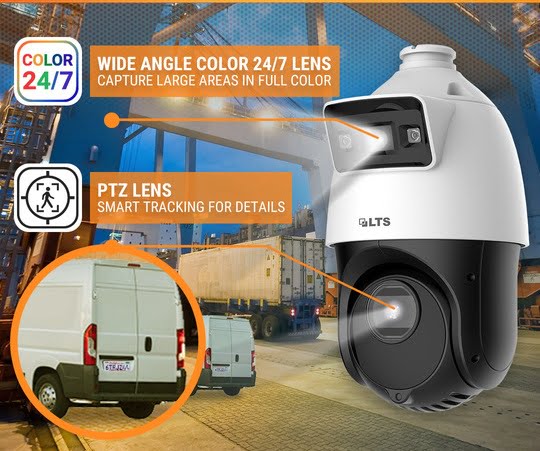 Key Features:
Combines the Color 24/7 fixed lens and IR 25X zoom PTZ lens into a single unit, reducing installation and maintenance costs.
Smart tracking with full coverage. Monitor large areas without interruptions, while simultaneously zooming in for greater details.
Better performance at night with a 0.0005 lux rating, ensures clear and colorful video imaging even in extremely low light conditions.
Secures an expansive area with 25× optical zoom and 16× digital zoom.
Product applications include office buildings, parking lots, city streets, and more.
New IP Security Camera Additions Conclusion
If you're interested in learning more about any of these IP security cameras or looking for a security camera installer, contact Pennyrile Technologies today for a free site survey and quote on a new installation, additions, or upgrades. Pennyrile Technologies offers top-quality security camera systems installed by professional security camera system installers. We have years of experience in planning, customizing, and installing comprehensive video surveillance systems.