If you think of your company's IT infrastructure like you'd think of the human body, the server is the brain. It's where all the data is stored, and it enables all the various processes and computers in your business to operate effectively. If your server is not working optimally, it can negatively affect your entire business. If you aren't sure whether your server is still right for your company's needs, or if you think it may be time to replace it, ask yourself the following questions to find out if you need a new server.
Has My Server Gotten Louder Over Time?
One of the biggest signs that your server is giving up the goat, so to speak, is the sound it makes when it is operating in the middle of the day. On any given workday, go into your server room and listen. If the fans are noticeably loud – much louder than they were when they were new – consider this a cry for help. As servers age, they become hotter far more easily, and this makes the fans run faster more frequently. Over time, the fans wear out, and noise indicates they are reaching the end of their lifespan.
Is My Server Operating at Max Capacity?
Ideally, a business server should always operate at less than 80% capacity. Though there may be times when your server surpasses this mark, for the most part it should operate at less than 80% even during the busiest parts of the day. If your server is regularly over that 80% mark, it's time for an upgrade or replacement. In some cases, you may be able to reduce the strain with cloud computing, too.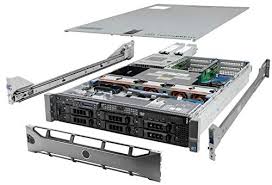 Is the Server Operating System Still Supported?
Microsoft is slowly phasing out many of its older operating systems (OS), and when this happens, there will be no further support for them. For example, in January 2020, Windows Server 2008 and 2008 R2 will reach the end of their life cycles and support will end. This essentially means that Microsoft will stop working to create things like security patches that protect your system in the wake of the newest threats, and if you continue to use a server with an unsupported OS, you will be leaving your entire IT infrastructure – your hardware, applications, databases, and more at risk.
If your server cannot support the latest OS and its current OS is nearing the end of its lifecycle, it is time to consider alternatives. Malware and viruses are often created to target operating systems that are no longer supported or not fully patched with the latest security updates.
Is the Business Experiencing More IT-Related Issues Lately?
Technical hiccups in the workplace happen from time to time despite your best efforts to prevent them. However, if you find yourself suddenly dealing with unexplained server crashes, or if your server starts to crash frequently, this is a sign that it's time to change something.  A slow network, files taking a long time to copy or open, and slow login times can also be a sign it's time for a new server.
You might opt to buy a new server, which can resolve the issue for a while. You might also choose to move to the cloud or go for the hardware-as-a-service (HaaS) model to help save you some money.
Is My Server Still Under Warranty?
Server warranties are absolutely critical as they help to ensure that you can get your server replaced in the event of a complete failure. Servers are not inexpensive, and for small business owners, or any size business in the midst of a busy period, replacement can be difficult. Having to wait days for replacement parts to arrive causes downtime for your employees and business and would be costly in lost revenue and productivity.
Rather than waiting for that failure to occur and then scrambling for a solution, consider a replacement right now if your server is no longer under warranty. Again, you have numerous options available to you, so choose the one that works best for you.
Am I Spending too Much on Software Licenses?
The business software you use is tied to a license, and that license is tied to each CPU for each server in your company. The CPU's performance is dependent on things like memory and processing power, too. This means that if you choose to consolidate multiple older servers into fewer larger servers with better overall performance, you won't have to pay for as many licenses. In fact, depending on the size of your company and its overall needs, sometimes downsizing your licenses is enough to pay for a new server.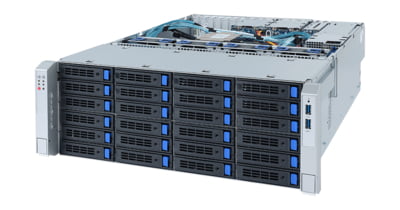 Bonus Question: Could You Save Money with Virtualization?
If you do need to upgrade your company's server (or servers), you may want to consider virtualization. Server virtualization is a process by which you can create partitions within a single server to create numerous instanced servers. Essentially, it turns a single server into numerous virtual environments that are capable of running independently of one another. Virtualizing your servers can save you a great deal of money in terms of hardware costs, and it can also significantly reduce your energy consumption, the cost of ongoing maintenance, and more.
If you've been wondering whether it's time to replace your company's server or move your apps to the cloud, ask yourself the five questions above. Then, determine whether you want to purchase new onsite servers outright or contact a managed IT service provider who can help you with hardware as a service or cloud computing that can save you money.
Need Assistance Replacing Your Server?
If you need assistance replacing or upgrading your current server, contact Pennyrile Technologies for a free analysis and quote.